Google Adwords Management in Hull & East Yorkshire
Advertising online is rapidly overtaking traditional techniques as the best way to attract new customers to your local business.
Most people who want to find a product or service will do so online using a search engine like Google. When you do a search on Google for a local service, such as "accountant Hull", you will notice the top results that Google returns have the word "ad" next to them. These companies are using a platform called Google Adwords, a form of pay-per-click advertising, to appear at the top of Google. It could very easily be your company appearing amongst these adverts.
What Is Pay-Per-Click Advertising?
The term pay-per-click advertising is pretty self-explanatory… an advert for your website appears on Google (either above or below the regular, organic listings) and then you pay an amount every time somebody clicks on this advert, taking them to your website.
Pay-per-click advertising is basically a live auction where you select the keywords for which you want your advert to display and then you set your maximum bid (the most you are willing to pay for one click) for each keyword. Google displays the eligible adverts for every search query, ordering them based on their Ad Rank which is a combination of the maximum bid amount and the quality score (how closely related the keyword is to the advert text and your website).
Who Can Benefit from Pay-Per-Click Advertising?
Pay-per-click advertising is a great option for both new and established businesses.
For businesses with a new website that isn't yet ranking very highly on Google, it is a great option because it's a quick way of having your website appear much higher on Google than your organic listing, usually on page one. This guarantees that you will get some traffic to your website, something new websites can often struggle to do.
Google Adwords can also be a great option for an established business whose website might already be on page one. By having an additional listing for your website you increase the likelihood of somebody clicking onto your website. Even if you are the number one organic result, it is usually a good idea to use pay-per-click advertising because if you don't, there will be several paid listings (your competitors) ranked above your website.
How We Can Help
Setting up and running a Google Adwords campaign can be a daunting task to even the most established local businesses. It is not just a case of creating some keywords and setting bid amounts for these keywords. It is vital that the account is structured in a way that maximises quality scores (which in turn brings down costs) and that conversion tracking is properly set up to track which keywords are performing well and which aren't. That's where we come in.
We are a Google Partner company and have extensive experience setting up and managing successful Google Adwords campaigns for a range of clients at affordable monthly rates. We set up campaigns making good use of keywords, quality scores, bids, adverts, ad extensions and conversion tracking to ensure you get the best possible value from your budget.
How We Work
The first step for us will be to find out which products or services you would like to promote. From this we will research the keywords that your potential customers are searching for. We then help you decide on the best monthly budget for your business depending on how competitive your chosen keywords are and how much work you wish to generate. After deciding on your monthly budget, we will set up and manage your campaign, giving you regular feedback on how it is performing.
If you are interested in our PPC services or have any questions, please don't hesitate to contact us.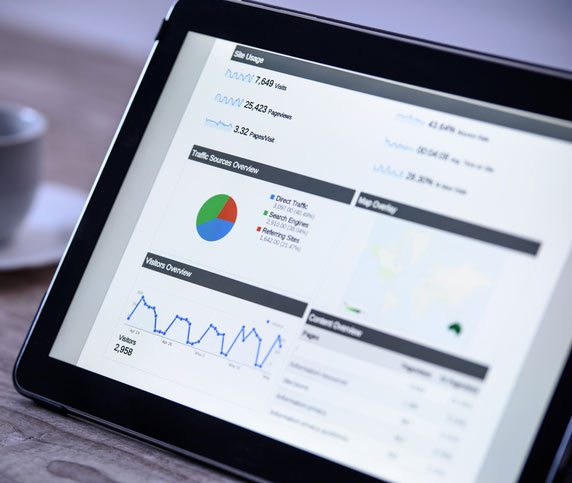 Contact Us
Got Any Questions?
If you've got any questions or would just like more information, please get in touch!
Contact Us